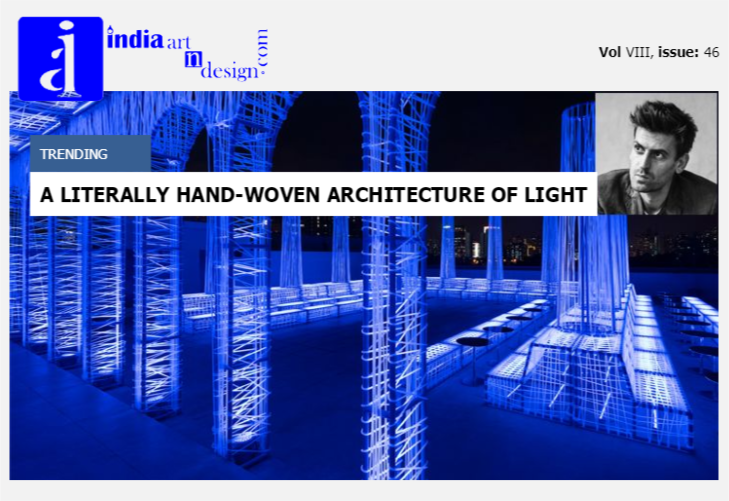 IAnD Exclusive
Prepare to be amazed by Alberto Caiola's latest project, Nyx, as it marks Shanghai's skyline with a spot of electric blue.
Read more
Editorial

Dear IAnDian,

The food business is a booming enterprise. And the hospitality industry has been quite gung-ho about trying new things in terms of offering diners a memorable experience.

Seeking an appetising gourmet spread and experimenting with different cuisines apart, what does a diner look for in a dine-out? With food at no. 1, ambience and experience come close to deciding where one would like to dine.

This special issue on the changing face of hospitality brings to the fore that as gregarious and ever-seeking as we all are, eating-out offers diverse options that regale and engage a diner and a fine-dine affair. New ideas are freely experimented with, given a largely receptive mindset. In fact, it seems like an open field of competitive ideas that vie to hold out the longest on a very fickle and trend-driven notion of upping one's lifestyle.

Browse through our offerings this week and come back to us with your feedback on - what is the one thing that you seek in a dine-out?


Warm regards,
Savitha Hira
Editor

sponsored




INDITERRAIN

IAnD Exclusive
From Boston to Mohali!

Cafés all around the world aim to please the customer sensorium. Studio Ardete focuses on exactly this to create an urban café, Boston Bites, a thematic experience of the Boston streetscape in Mohali.

Read more

global hop

sponsored

product hub

In case you missed it earlier.