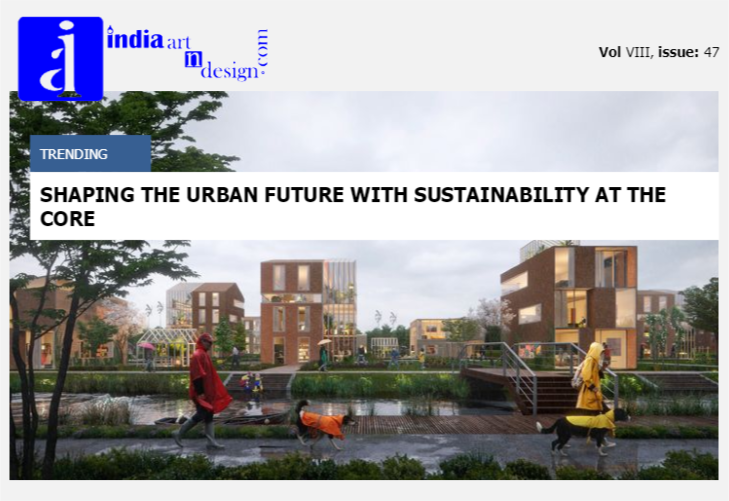 Thought n Impact
UNStudio blueprints the world's 'Smartest Neighbourhood' in Helmond's Brandevoort District in the Netherlands - a prototypical initiative that epitomises adaptable planning and future living.
Read more
Editorial

Dear IAnDian,

IndiaArtnDesign.com is all about you - the designer - the architect - your thoughts, your design approach, your creative juices... your work. Given the constraints on your time and the priceless nuggets of knowledge that you continue to garner every day, we have this section Thought n Impact especially tailored for your voice. Feel free to contribute to this section by airing your views on a topic close to your heart. It could be a learning that you'd like to share; or a design experience that could benefit the fraternity, and so on...

This week, we have Ar. Shailesh Veera of SPIRIT air his insight on the changing interiors of schools. Please feel free to comment on his post and interact with him.

Besides, our stories this week are diverse and thought-provoking. Browse through and leave us your views...

Warm regards,
Savitha Hira
Editor




INDITERRAIN

Projects

Luxury has a new address!

Residential projects today are no more just about homes but aim at complete package deals with great attention to luxury, aesthetics and comfort; an ideology that Ar. Shahen Mistry postulates in his design of the entrance lobby and clubhouse at the luxury address of 92 Bellevue, Mumbai.

Read more

global hop

sponsored

product hub

In case you missed it earlier.