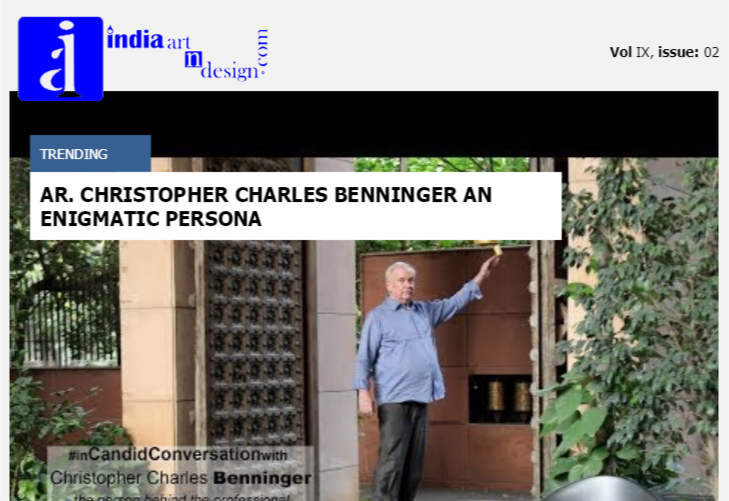 IAnD Exclusive
A chat with the award-winning American-Indian architect reveals a life impacted by multiple layers and eclectic influences, much like a work of art.
Read more
Editorial

Dear IAnDian,

The effect is cumulative. Several factors drive it. Its essence is layered. That's sweet success in its complete sense - creative and economic. So, the next question is - what are these layers? These success-driving factors? Where does one get them? And, how do they impact? That's exactly what our video series "in Candid Conversation with" showcases.

Actions, occurrences, emotions, journeys that trace these influencing factors; reminisces that help introspect, awaken and impact. We have just wrapped up Season 1 of our video series featuring 'super achievers'. Their professional fronts are there for the world to see; but this series has brought them closer to you as they've opened up not just their homes, but their hearts, getting candid about personal details in front of the camera... just for you - the IAnDians.

A big 'thank you' to all our guests, who participated, and our patrons for making this series a big success.

With this issue, we also take a short break and shall be back in a fortnight with new stories, new ideas and lots, lots more. Stay tuned.

Enjoy the issue.

Warm regards,
Savitha Hira
Editor

sponsored

In case you missed it earlier.




INDITERRAIN

global hop

sponsored

product hub

In case you missed it earlier.