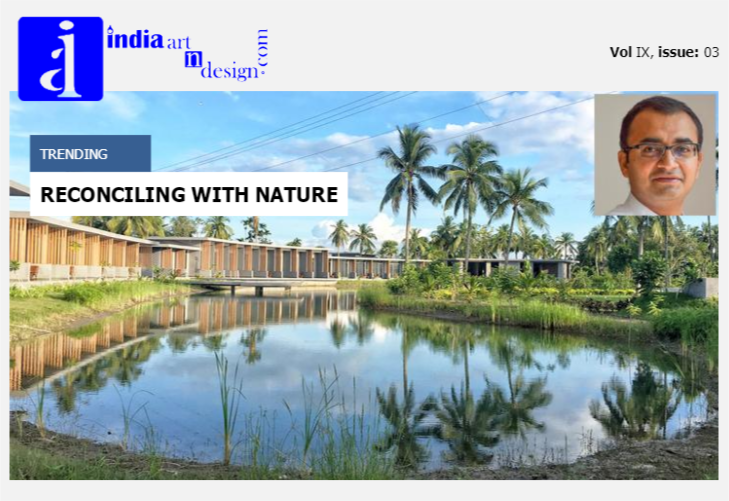 Projects
An epitome of biophilic design, Amaya Resort conceived by Salient Design Studio seeks articulate connections with nature.
Read more
Editorial

Dear IAnDian,

Look around you and you will notice an increasing awareness of a diligent use of resources world over. There seems a rise in the responsibility of 'informed' built forms. Our stories this week reinstate the premise: whether it's a sociological need that the built form fulfils as much as it does the emotional need, as Ar. Romil Sheth of Sasaki Design talks about the ideal educational campus of the future; or as architecture office cepezed unravels the design of the first self-sufficient - a fully-integrated bus station in Tilburg, The Netherlands that generates its own energy. Can this module toe a global footprint?

And closer to home is our cover story, where sustainability is the fulcrum of the design of this luxury resort in West Bengal. A story that reinstates the human-nature connect that the race for all things mechanical and technological is paring out for our eyes to see and our soul to acknowledge.

Enjoy the read!

Warm regards,
Savitha Hira
Editor

sponsored

In case you missed it earlier.




INDITERRAIN

Projects
The duality of Indian homes

Modern or traditional, no matter what the brief, Indian homes exude a certain charm of an eclectic lifestyle. Cluster One Creative Solutions refurbishes a modern home keeping it rooted in cultural nuances…

Read more

global hop

sponsored

product hub

In case you missed it earlier.