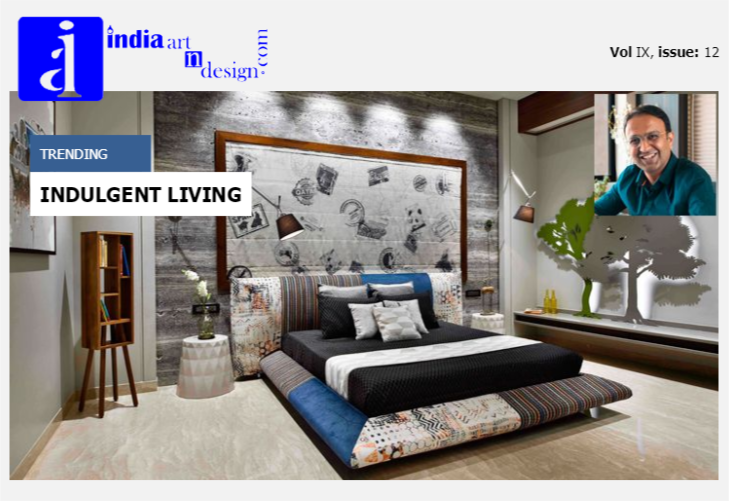 Projects
For many people, luxury is beyond mere aesthetics; it is a lifestyle. HS Desiigns captures the essence of this term through the composition of this 5819 sq. ft. Chennai residence…
Read more
Editorial

Dear IAnDian,

We, at IAnD are an organically growing niche community of readers, contributors and writers with a shared passion for design. We are ever so thankful to you - our readers and contributors - for your continuous inputs and suggestions that keep us writers on our toes. We love all the content that flows in every single day. Many a time, we would love to feature it all too; but, various constraints mandate discretion. Yet, we urge you to please continue pouring through your love via your feedback. We value it immensely. It's probably only second to our love for design as it keeps us pushing the envelope.

This week too, like we've been seeing of late, luxury dons the garb of indulgence as we visit the interiors of a superyacht in Germany; a bungalow in Chennai; and a senior couple's apartment in Mumbai. The strikingly singular desire for materiality and level of sophistication in all the three projects leaves us in awe: there definitely is an enigmatic similarity in design concepts that affects these otherwise individualistic projects.

Over to you...

Warm regards,
Savitha Hira
Editor

sponsored

In case you missed it earlier.




INDITERRAIN

global hop

Signature
Bespoke luxury on water!

Conscientious attention to details and a predominantly sepia palette guides the interior architecture of Bella, the first of the Y/Yachts model Y7, designed by Norm Architects and manufactured by Michael Schmidt Yachtbau…

Read more

Projects
An urban oasis on Shanghai's busiest intersection

International architecture practice Jacques Ferrier Architecture and Sensual City Studio have turned what could have been an ordinary 'office plus car park' into an opportunity to radically reassess the surrounding urban district of Xujiahui in Shanghai.

Read more

In case you missed it earlier.

sponsored

product hub

In case you missed it earlier.