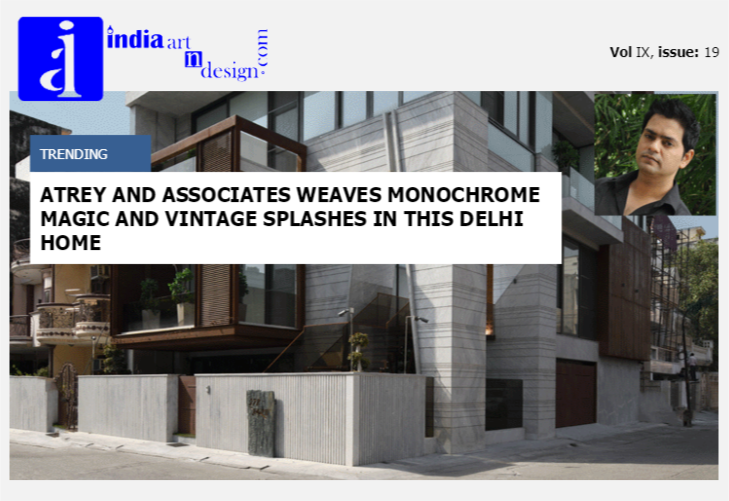 Projects
Monochrome luxury, vintage influences and a mosaic of dissimilar styles… Atrey and Associates uses a confluence of design elements to cull out this well-appointed Vaastu-compliant abode…
Read more
Editorial

Dear IAnDian,

This week we bring you three distinct stories - a restaurant, a cinema house and a home - each seeped in nostalgic musings; that is to say that each has been designed with distinct references of epochs gone by, subtly and discerningly woven into the contemporary mandate that is the call of the present day.

What stands out is the growing preoccupation with the rich cultural leanings of yore. Their incorporation into the 'now' in ever evolving modern avatars then becomes key to eclectic ambiences with robust ancestries.

An issue full of interior design ideas. Enjoy!

Warmly,
Savitha Hira
Editor

sponsored




INDITERRAIN

global hop

sponsored

product hub

In case you missed it earlier.