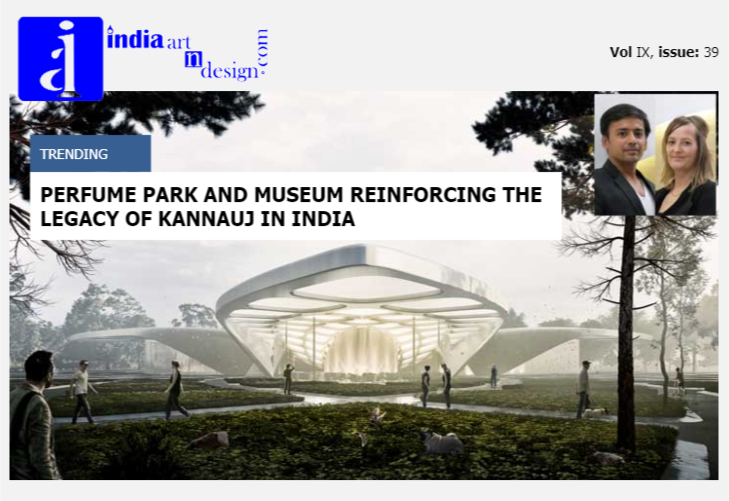 Heritage
Kannauj, India's perfume capital plays host to UPSIDC's Perfume Park and Museum, giving impetus to the time-honoured expertise and craft of perfume making.
Read more
Editorial

Dear IAnDian,

Four diverse stories fill your plate this week as we revisit nuances of heritage and how we continue to establish continuity till date. Team IAnD had the opportunity to visit the oft-spoken-of textile revivalist, K. Radharaman and his work with the mix-blends of Kanjivaram – making it a luxury wanna-have with the millennials. The fantastic job he is doing is endorsed by our architect and design fraternity as well, as we present two representational opinions here by Ar. Brinda Somaya and interior designer, Lipika Sud. I totally recommend this 2-minute read.

With Atelier Zebulon Perron refurbishing Le Germain's Hotel in Montreal, layering the old Brutalist architecture with as much respect as his commitment to contemporary mandates; and Titan watches launching their Khadi Collection, the trail of visiting the old in a new avatar continued. Do check out the simple yet charming interventions.

And our cover story. Ar. Amit Gupta is designing the Perfume Park and Museum – and out-of-the-ordinary homage – intriguing in more ways than one, bringing India's oldest ittar-manufacturing city into the global limelight. Do let us have your views on this.

Wishing you a leisurely read.

Warmly,
Savitha Hira
Editor

sponsored




INDITERRAIN

global hop

sponsored

product hub

In case you missed it earlier.