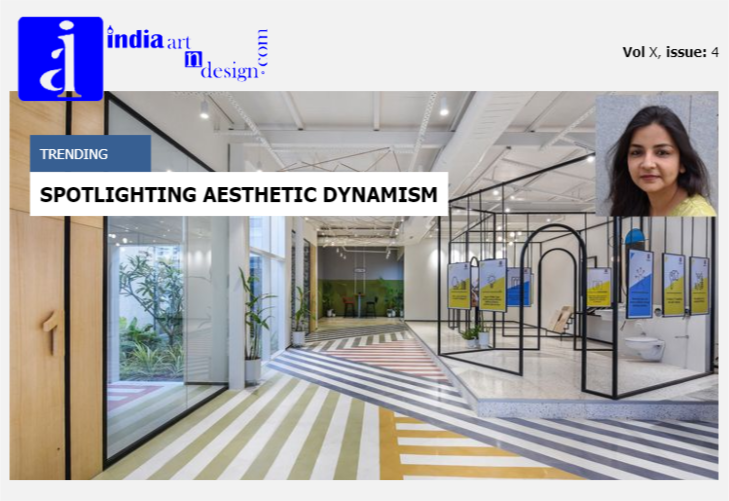 Projects
The Line Office by MIRA Design Studio is quite the conversation starter – its bright, expressive interiors spark curiosity and impart a cheerful vibe, conveying a bold statement, in alignment with the theme 'more is more'.
Read more
Editorial

Dear IAnDian,

A noticeably big, heartfelt "Thank you" for your words of encouragement and appreciation for our mini web series 'Dhara'. You help us push the envelope and we so love you for it!

This week, you will get to see three episodes of Dhara and yet another new story in our ongoing special - Nostalgia. Besides, we bring you the interiors of a beautiful shack-like pizzeria from Vietnam and the dynamic aesthetics of an office from Bengaluru, which is also our cover story featuring another young talent - interior designer Shruthy Sanghvi, who ingeniously plays with stripes on the flooring! Do check it out, it's very interesting.

We look forward to your views as usual - the email is editor@indiaartndesign.com

Take care. Enjoy the issue.

Until next week...

Warmly,
Savitha Hira
Editor

sponsored




INDITERRAIN

global hop

sponsored

product hub

In case you missed it earlier.