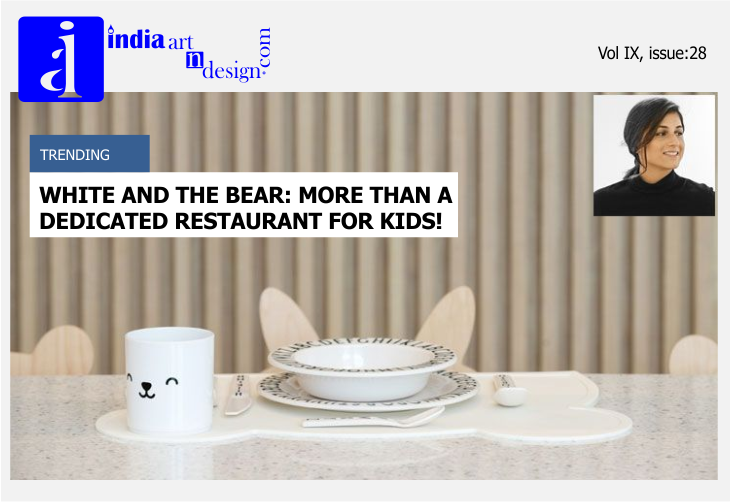 Signature
Sneha Divias Atelier wields the power of minimalism, functionality and materiality to design White & the Bear, a child-focused restaurant cum concept store and activity centre in Dubai…
Read more
Editorial

Dear IAnDian,

Child rearing has taken on newer dimensions aplenty. Keeping pace with the quick transitions in our urban lifestyles, we see that design and society can broadly be categorised as the two faces of the same coin. Change in one face depicts a corresponding echo in the other.

Our cover story, White and the Bear - that claims to be the world's first children's restaurant cum concept store - is a case in point of a holistic approach to child rearing. Check out how design - interiors, graphic, food and experience design - takes on the onus of playing responsibly on the psyche of the little ones. Impressive.

And we have kinetic art, an un-retail retail store, a new spiral puzzle and a trendy restaurant where minimalist black is the showstopper.

Enjoy the issue

Warmly,
Savitha Hira
Editor

sponsored




INDITERRAIN

global hop

sponsored

In case you missed it earlier.

product hub

In case you missed it earlier.