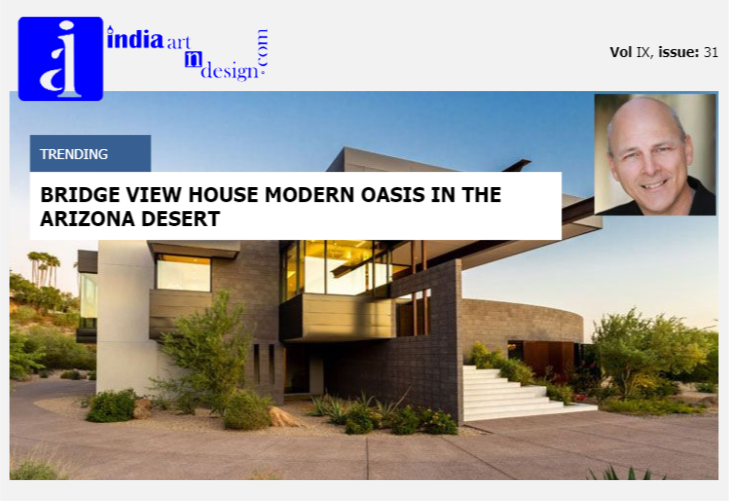 Projects
Kendle Design Collaborative crafts an individualistic home with mountain and valley views on a plot with minimal elevation…
Read more
Editorial

Dear IAnDian,

Our bouquet of features this week addresses serious issues in the built environment. Circularity and adaptive reuse are close alternatives of the same base aspect - reuse and reduce. The Noord archive depot in Amsterdam is a built mass that epitomises this concept via its prefabricated nature, whereby the entire building is on offer for a different function, a new purpose - if required.

Taking this concept of entirety to an all new level is the Filux Lab - a light and cinema focussed space that acts as a laboratory for various light experiments and performances. Here, again, the building which already is an adaptive reuse project - makes itself available - doors, windows, walls et al... for art and projection - the very purpose it embodies.

Beautifully integrating aesthetics with design and planning is a norm. Adding a light touch to serious goings-on, are two projects that endorse this norm - the Colour Court in Noida that superbly and seamlessly integrates various leisure spaces under one roof; and our cover story -the Bridge View House - that is a modern oasis amidst Arizona's wilderness. In both projects, as you will note, sensitivity is key - human to built form; and built form to immediate surroundings.

Enjoy the issue and tell us what set the grey matter rolling.

Warmly,
Savitha Hira
Editor

sponsored




INDITERRAIN

global hop

sponsored

product hub

In case you missed it earlier.