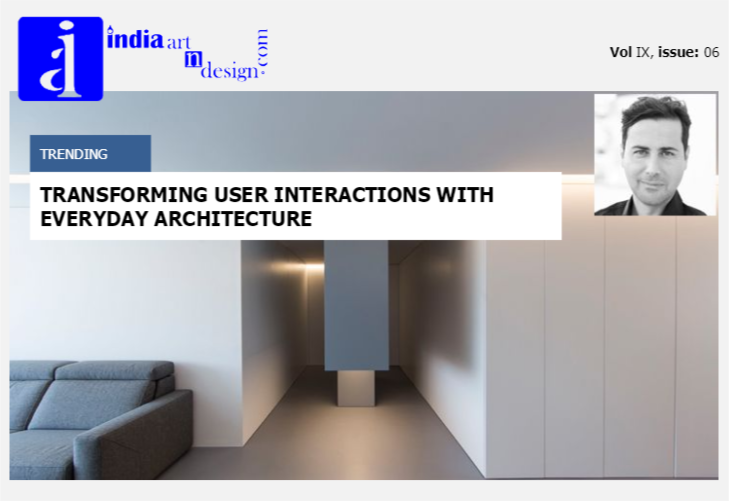 Projects
Structured, yet flexible. Bold, yet minimal. Fran Silvestre Arquitectos presents a play of spatial configurations and functional aesthetics through the interiors of their latest residence, 'The Fourth Room'...
Read more
 

Editorial

Dear IAnDian,

When the architectural vocabulary is potent, the feeling, the aura, the response to the built form... is sublime. It gives a special intellectual high to comprehend the sensibilities of the architect, his thought process in the design and the ultimate interaction of inanimate with animate. 'Do walls have ears?' sounds passé. Walls have eyes, they mouth words, have emotions... as they come alive in such architecture. History recounts the provenance of such built forms. Our cover story - the home in Valencia is one such example too. A must read.

UNStudio's progressive masterplan in Bengaluru for a tech company; a home that serenades its Pichola Lake surrounds in Udaipur, and a home that celebrates exposed bricks in a raw aesthetic are some of the other stories this week.

So, while you battle the summer sun outdoors, we help you cool off with a visual treat inside.

Warm regards,
Savitha Hira
Editor

sponsored

In case you missed it earlier.